We are pleased to welcome you to Jai Villa, a place where you can truly unwind and enjoy the warm homestyle hospitality of Rajasthan.
3 - Ratanjeet Complex, Sector - 13, Opposite Ashish Vatika, Hiran Magri,
Udaipur, India, 313001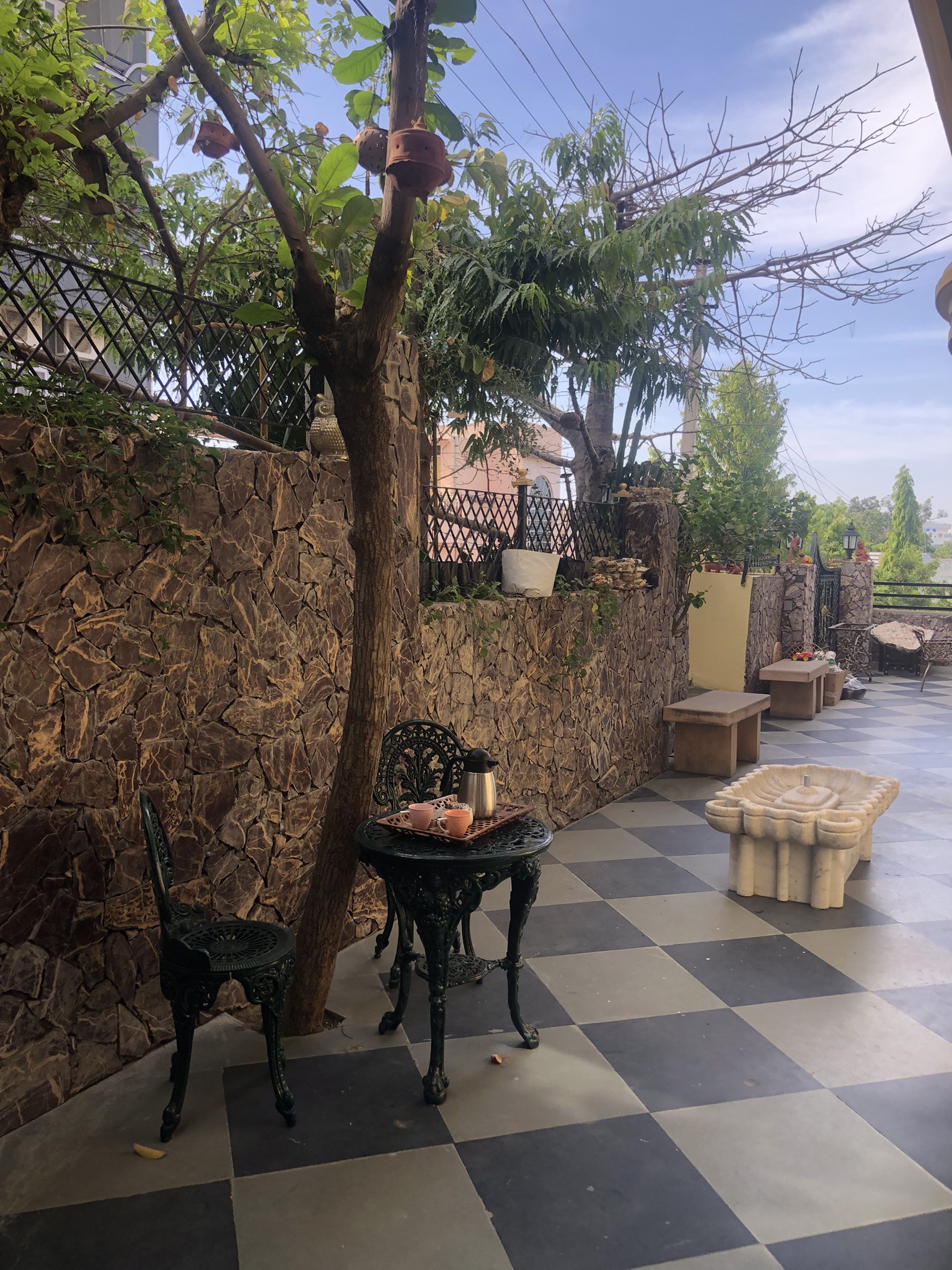 Budget Homestay in Udaipur
Luxury Home Stay in Udaipur
Welcome to
Jai Villa - Best Home Stay in Udaipur
5 ROOMS, ALL EQUIPPED WITH GREAT FACILITIES
Jai Villa is a Best Homestay in Udaipur, Located in a peaceful neighborhood in Udaipur, this villa is just 2.5 kilometers from the railway station and bus stand, making it an ideal place to stay during your trip to Rajasthan. We are Best Luxury Villa in Udaipur. The villa has all the basic facilities like proper lighting, well-ventilated rooms, hot water, and air conditioning. Jai Villa also has Wi-Fi connectivity to stay connected while enjoying your vacation!

Free Wi-Fi

Charging Points

Work Tables
Air Conditioner
---
Check Us Out On Tripadvisor
Tripadvisor Traveller Rating
Tripadvisor Ranking
#14 of 387 Speciality lodging in Udaipur
Recent Traveller Reviews

"The property is 100/10!! Best one!"

"The best place to stay in Udaipur"

"Great Place"

"Gr8 place to stay"

"Awesome stay at Jai Villa Udaipur"
Best Luxury Villa in Udaipur
Udaipur is one of the most beautiful city in Rajasthan, known for its lakes, palaces, and forts. Homestays offer unique experiences to the guests by offering city's culture and hospitality to people who stay with them. Jai Villa is a peaceful homestay on top of a hill with amazing views of ancient Aravali Hills. We are Best Homestay in Udaipur with the highest comfort. It is a great choice for guests who want to relax and unwind. The homestay has variety of room options to choose from, all of them are spacious and comfortable. If you are looking for a unique way to experience Udaipur, then Jai Villa is a great option for Budget Home Stay.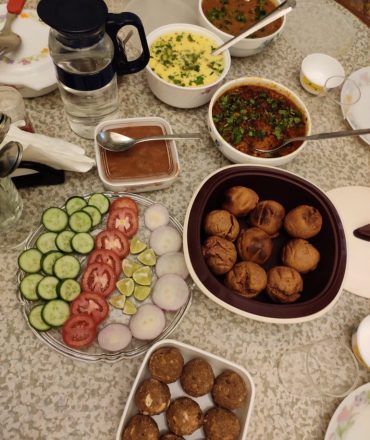 Delicious Cooking
Plunge Pool
Open Terrace
---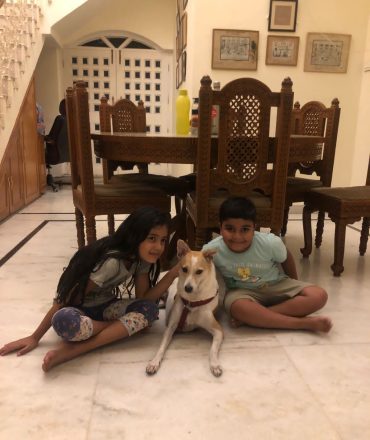 Pet Friendly
Cycling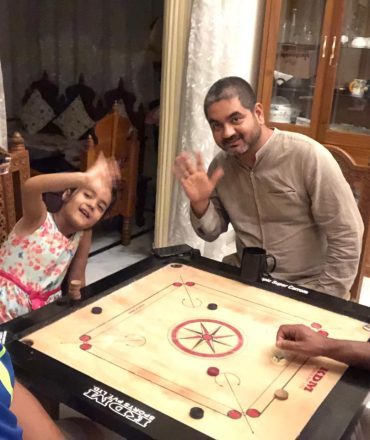 Board Games
Udaipur- The City Of Lakes
Udaipur is a city in the Indian state of Rajasthan. It is known for its stunning lakes, palaces, and temples and is often referred to as the "Venice of the East" because of its intricate network of waterways. Maharana Udai Singh II founded the city in the 16th century and served as the Mewar kingdom's capital for many years.
One of the most famous attractions in Udaipur is the City Palace, a magnificent complex of buildings that overlooks Lake Pichola. The palace was built over a period of 400 years and included a mix of architectural styles, from Mughal to European. Visitors can explore a series of galleries and courtyards, each more ornate than the last.
Our History
We come from a village in the Northern part of Rajasthan and got settled in Udaipur in the early 90s.Jai Villa also known as the Heritage Villa in Udaipur. The family was agrarian till the 1950s but with education coming into the family the path was changed and the two generations served the nation as educators and wildlife conservationists. The family now has ambitions to set up a hospitality chain focusing on the wildlife of western and central India.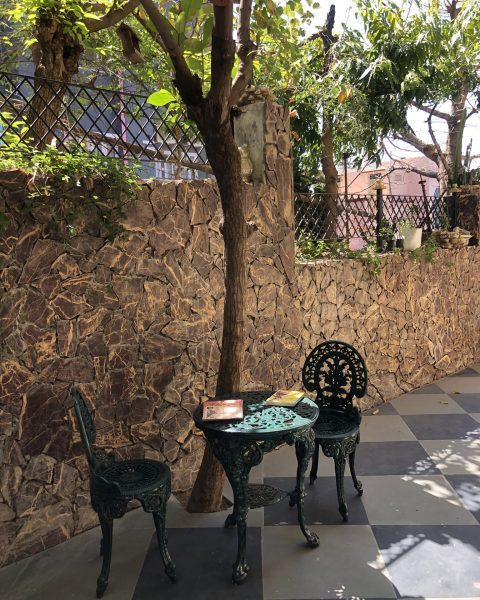 Why Choose US
You can enjoy breakfast on the terrace while the mighty Aravali mountain range overlooks you or read a novel sitting under an old tree inside our home while enjoying your coffee! As the family resides at the jai villa, we are easily accessible for our guests. Offering them an opportunity to know our culture in a better way. We are Best Family Villa in Udaipur.
You are welcome to join us for a hearty meal together with everyone in the family or a quick show around our property to know how we built this home, keeping the natural elements intact, the story of the Kalpvriksh (tree of wisdom) at the entrance, or seeing the Rudraksha tree that we have in our home.
If you love the fascinating tales of wildlife and safaris, we have a treasure trove for you.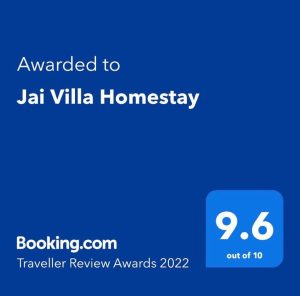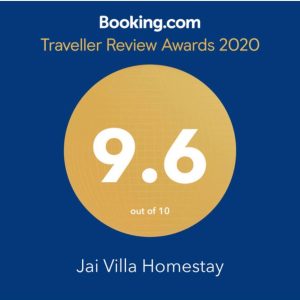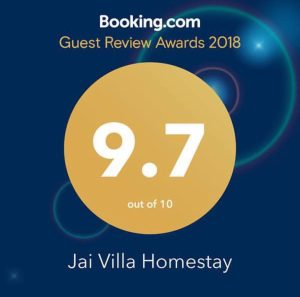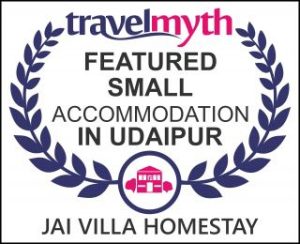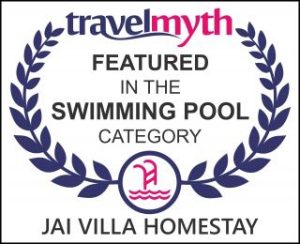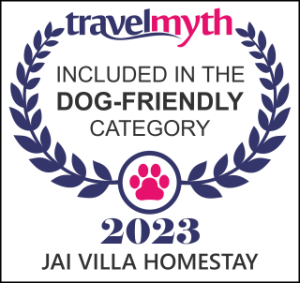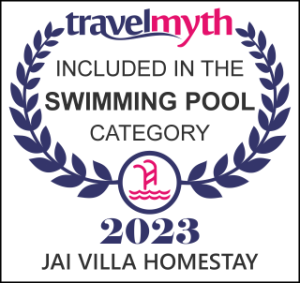 What our visitors say
Our average visitor rating is 4.8 / 5
"Everything about the homestay is excellent. The location is serene and after a long day in the bustling city - its a delight to come back. The room is beautiful with a spacious balcony. The food is homely and delicious. The quality of our stay also really elevated due to the wonderful hosts (Uma jii and Devendra ji)- who were very helpful and gave us some great tips about what to do, see and eat in Udaipur. We loved everything about our stay."
Aditya                                                                            
"We were lucky to have been recommended Jai Villa. Our host family made us feel very welcome and we instantly felt at home. We loved chatting to the family over delicious homemade breakfasts and dinner. They went out of their way to make us feel comfortable and helped us with great recommendations for our stay in beautiful Udaipur. We'd definitely recommend staying at this wonderful place and hope to return one day."  
Carolin K                                                                              
"A memorable experience that helped make our stay in Udaipur so wonderful. Beautiful accommodation that's spotlessly clean and the very best of Indian hospitality. Our hosts couldn't have done more for us with their generosity and kindness. Both breakfast and dinner were plentiful and delicious, and on our final morning Devendra went to the market to get fresh Jalebi and Samosa as we'd mentioned how much we love those foods. A must stay with beautiful people."
Jamie H                                                                            
"Everything was just perfect. This place is very well maintained. Great hospitality by Devendra ji and his mom. The food was amazing and homely. We enjoyed all our meals, and especially aalu paratha cooked by aunty ji. They are so warm n welcoming, treat you as a family. Words fall short to describe the amazing experience we had at jai villa.They are so warm n welcoming, treat you as a family. I strongly recommend anybody travelling to udaipur stay here." 
Deepak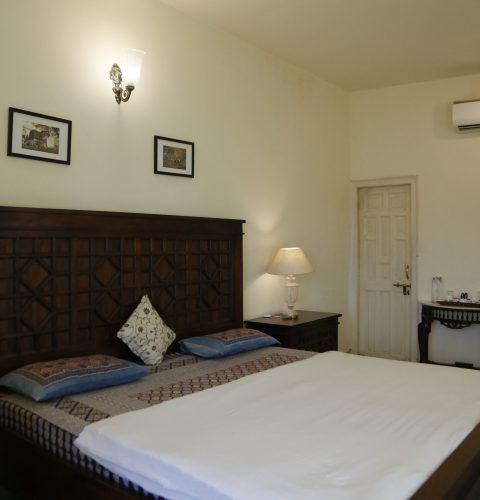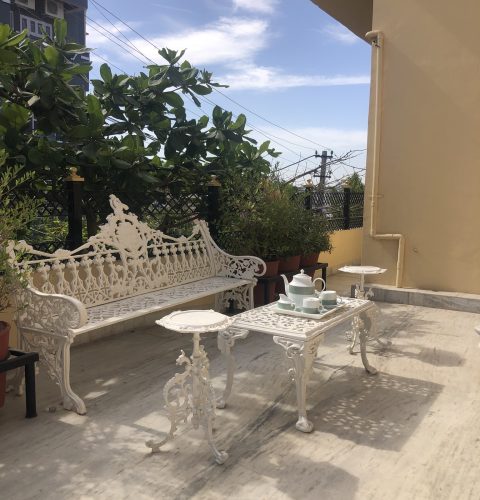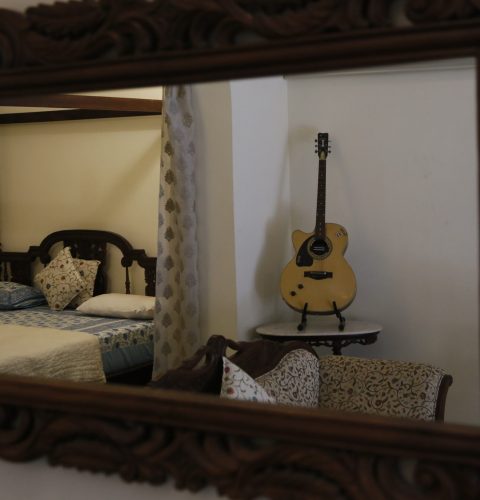 Planning a trip to Udaipur?
---
Udaipur is a city that offers a unique blend of history, culture, and natural beauty. Whether you're interested in
exploring its many palaces and temples, enjoying the lakes and waterways, or sampling the local cuisine,
Udaipur has something for everyone.