Villa in Udaipur
A GEM AMONG HISTORIC HOUSES
---
A wonderful guest house, that combines a perfect location, and a beautiful, historic city.
Jai Villa is the Best Villa in Udaipur, we offer budget home stay facilities in Udaipur. We are pleased to welcome you to Jai Villa, a place where you can truly unwind and enjoy the warm homestyle hospitality of Rajasthan. Located in a peaceful neighbourhood in Udaipur, Jai villa is just 2.5 kilometres from the railway station and bus stand, making it an ideal place to stay during your trip to Rajasthan.
We also known as Luxury Villa in Udaipur with the Highest comfort. The villa has all the basic facilities like proper lighting, well-ventilated rooms, hot water and air conditioning. It also has Wi-Fi connectivity to stay connected while enjoying your vacation!
Why Jai Villa?
You can enjoy breakfast on the terrace while the mighty Aravali mountain range overlooks you or read a novel sitting under an old tree inside our home while enjoying your coffee! As the family resides at the Jai villa, we are easily accessible for our guests. Offering them an opportunity to know our culture in a better way. We offer Luxury Deluxe Rooms with Mountain View. You are welcome to join us for a hearty meal together with everyone in the family or a quick show around our property to know how we built this home, keeping the natural elements intact, the story of the Kalpvriksh (tree of wisdom) at the entrance, or seeing the Rudraksha tree that we have in our home.
If you love the fascinating tales of wildlife and safaris, we have a treasure trove for you.
Udaipur Home Stay
We are one of its kind Udaipur Homestay. Our Services includes home-cooked meals, cultural exposure to guests who are looking for a heritage villa in udaipur . Our Homestay offers more authentic experience of Udaipur in comparison to a lot of hotels that exist in Udaipur. You will get to stay in a traditional Rajasthan home and experience the city's culture and history first-hand.
---
---
Our History
The homestay is named after our grand father Jai Singh Ji Shekhawat who in 1950's was the first one to get educated in the village and later he joined education department. He retired as Principal from Government School in Rajasthan. As there are life changing points in everyone's life and similar was a case in our family with grandfather getting educated. After joing education department he made our father study in Sainik School, Chittorgarh and because of disciplined upbringing father joined Forest Department for Government of Rajasthan in early 1980's. His initial postings were in southern part of Rajasthan and as udaipur was the only place where good education was possible for the kids our parents build this house which we now call Jai Villa Homestay.
---
The resident of this house are three generation and the homestay has always been and will always remain center axis for the entire family. We look forward to host you at our place as a member of Shekhawat Family.
Udaipur- The City Of Lakes
Udaipur is also home to several beautiful lakes, including Lake Pichola, Fateh Sagar Lake, and Lake Udai Sagar. These lakes are popular spots for boating and other water sports and offer stunning views of the surrounding city and hills.
Another popular spot in Udaipur is the Jagdish Temple, a Hindu temple dedicated to Lord Vishnu. The temple was built in the 17th century and is known for its beautiful carvings and sculptures. It is one of the most important religious sites in the city and attracts a steady stream of pilgrims and tourists alike.
In addition to its many historical and cultural attractions, Udaipur is also known for its rich culinary traditions. The city is famous for its Rajasthani cuisine, which features dishes such as dal bati churma and ghevar. Visitors can also enjoy a wide variety of sweets, including the renowned milk cake called "ghevar."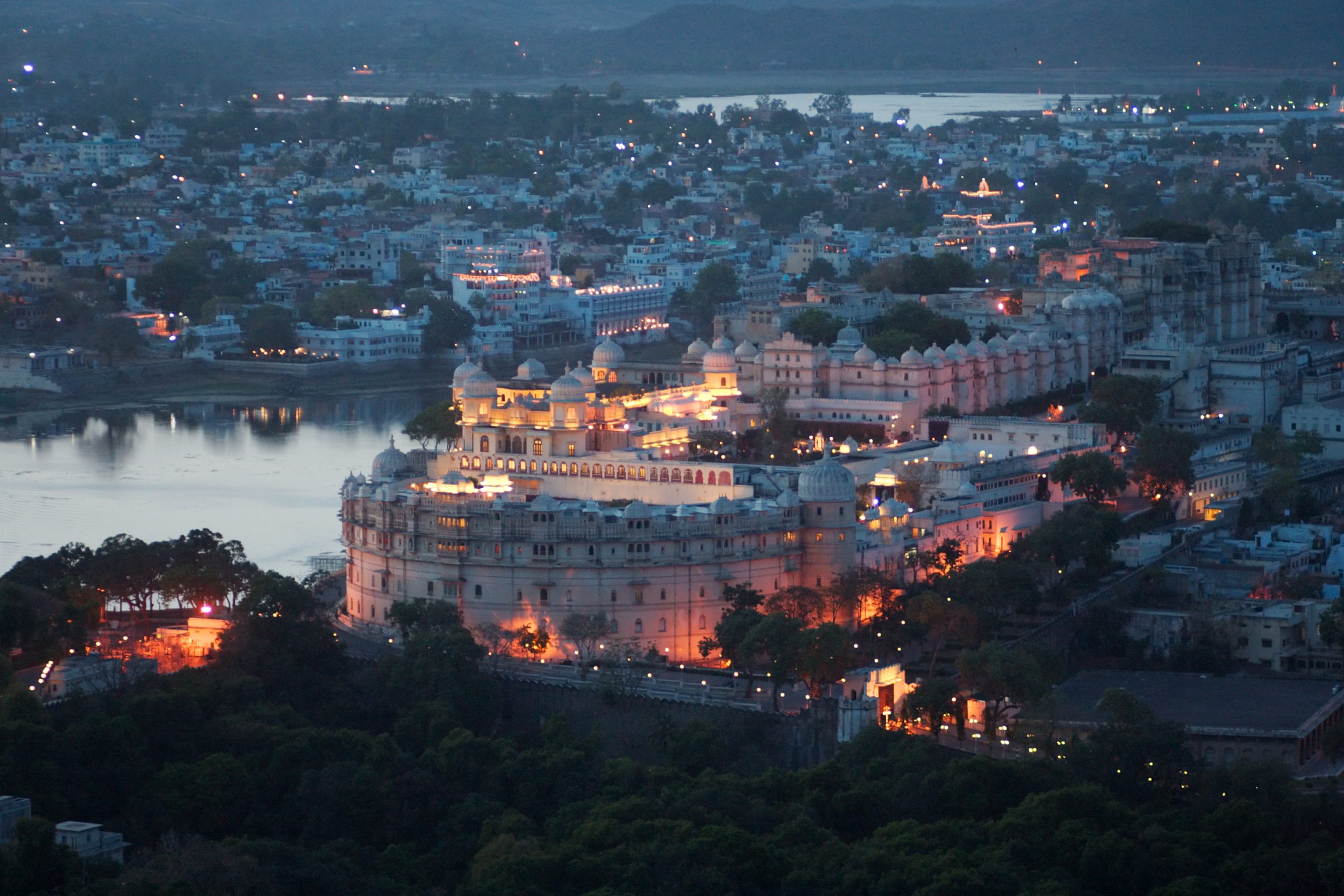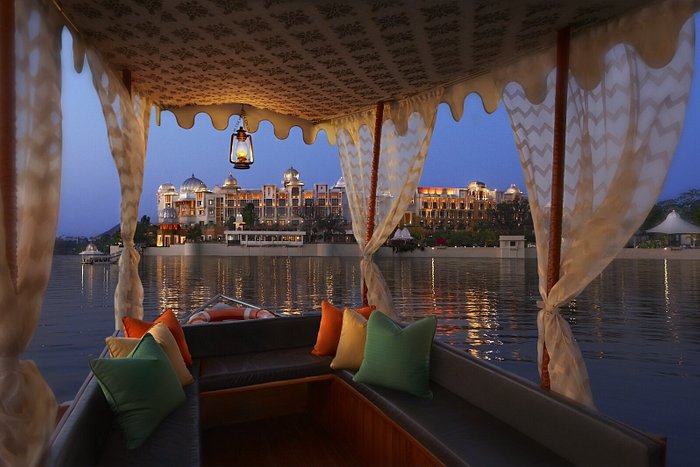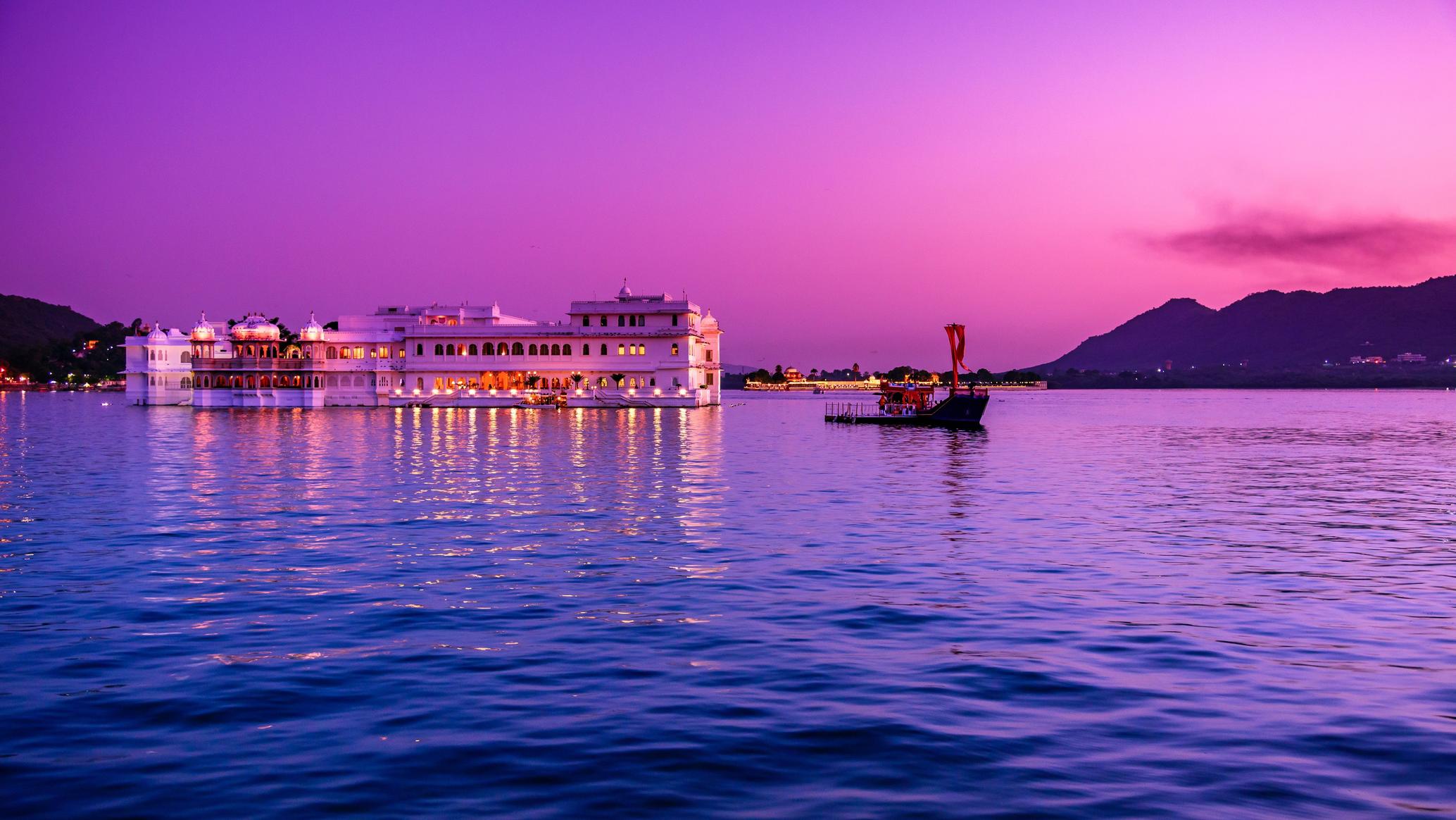 Evening_view_City_Palace_Udaipur-scaled
Sajjangarh-the-monsoon-palace-is-a-must-visit-place-in-Udaipur-India-scaled